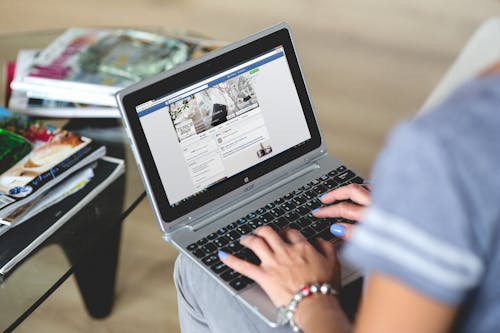 The time which we waste daily on Facebook and whatsapp can be utilised by trying to
have a passive income by just sitting at home through online.
If we can do so, we dont have to ask for money to our parents for every little things.
After being admitted to college, everyone's expense increases.
And then we feel hesitated to ask for money to our parents for every little things.
So if we can earn atleast our own pocket money we can stay tension free.
So today, let's find out some solutions for this life problem.
During college life we have two resources full- 1)time and 2) energy
.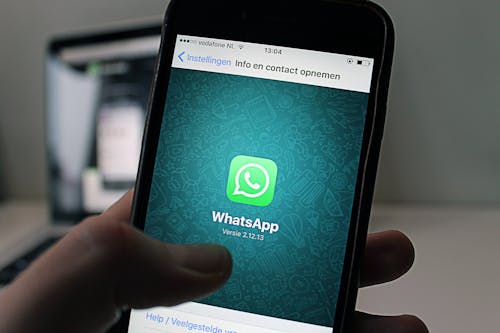 And the resource which we lack most is money.
So i will talk about only those ways of passive income which mainly required time and energy
but requirement of money is low or even doesn't required at all.
Smart idea 1:youtube For the students like me the best way for
passive income is youtube.
No other platform is as simple and as big as this, for generating passive income.
Because here is no strict rule that you must have to upload a video daily weekly or monthly
and even there is no deadline.
Whenever you get free time You can work as you like.
So freedom is full.
Next point is investment.
Here required investment is also 0.
As you are watching this article, so it can be considered that you have a android phone
in which you have a unlimited data plan.
So if you want you can easily make article by just using this phone.
It will be better if you have laptop or desktop.
And also you can open youtube account and adsense account free of cost.
So the required investment to start a youtube channel is totally 0.
I also started with 0 investment.
And once you become popular on YouTube then you will be able to earn not just the pocket
money but also the total expenses of your family.
You just have to keep 2 things in your mind before starting a YouTube channel.
1.
The topic on which you are starting your channel must be one of your favourite topics.
So that you love what you do.
2.
You are atleast better than Normal people in that work.
Means you are interested in that work.
On youtube, At the starting of a video there are some advertisements shown and YouTube
shares a percentage of the money earned from that advertisement with the video creator.
And theses ads are served by google adsense.
So after creating a youtube account, you have to link that with a adsense account.
You will get step by step tutorial on this topic if you search on youtube.
Smart idea 2: affiliate marketing If you have a huge amount of friends or followers
in social media like fb page or Instagram account then you will be able to earn money
just by promoting a product by posting the affiliate link for that product on your social
media account.
Flipkart,amazon have a option called affiliate program.
First you have to join by creating a account in affiliate program.
Obviously this is absolutely free.
Then you can generate affiliate link of any product and post it on your social media account.
After that you can request your friends and followers that if they like that product then
they can buy the product by following that link.
If someone visit the website by clicking on that link and within the next 24 hrs if he
or she buy a product from that website, even if they buy some other products, then also
you will get a commission on that.
Because you have promoted the website by posting that link on your social media account.
But, in this case first of all you must have some followers who trust you.
And you have to build that trust first.
Smart idea 3: freelancing If you are an expert in any of these kind
of jobs like typing, article writing, article editing or logo designing which can be delivered
through online to your customers, then you can earn money by opening a free account in
different freelancing websites like fiverr.com by providing that particular type of service.
Here how it works, suppose you provide the service of logo designing.
So sometimes, if a company wants to design their own logo they may visit fiverr.com and
search there.
Now if they like your profile, they will place you an order to design a logo for them.
If you agree to provide the service within the given deadline and successfully submit
it within that date then they will pay you the money through that website.
Here the minimum fee is 5 dollars.
Now the thing is, if you are working as a freelancer then there is no fixed surety of
getting new order within a fixed limited time, and also after getting an order you will be
given a deadline and you have to deliver your service before that.
Also at first you will be required a lot of patience, because only after you will complete
many successful orders, when your work record will look good then you will get orders easily.
Because everyone wants to hire an experienced and expert freelancer.
Most of them don't prefer new comers.
Smart idea 4: photography In this era of internet, demand of new photos
are increasing day by day.
It may be for a website or article or presentation.
The scope of earning money through photography has been increased exponentially because of
the increase of the demand of digital images in commercial use.
So if you love photography and you have a good camera (maybe a dslr or you phone's camera)
then you can earn money by clicking good photos.
You can open free account in different stock photography websites like 500px.com or istockphoto.com
and you can sell your photos over there.
Smart idea 5: blog/ website This idea is at the last because this requires
some technical knowledge and in case of websites at first you will also need some money for
investment.
Although in this case the amount you will earn is much more than the amount earned by
the other ways.
If you face some difficulties in making videos then the best idea for you can be starting
a blog.
By opening a free account in google blooger you can start your own blog by writing about
on your favourite topics.
Or if you have 2k or 3k rupees for investment then you can hire someone to build a website
for you and then you can start posting on your website.
The more the numbers of visitors will increase the more your blog or website will go upwards
in search ranking.
And then by putting ads in your website or blog you can earn money while you are sleeping.
The main thing is stop wasting time.
Because getting admitted to college means, it is time to learn to take your own responsibilities
on your own.
So in place of wasting time, you have to utilise that doing some creative work which is meaningful
to you and also from which you get some financial support.
Because it is the best time to invest money and energy for your dream career.
If you just simply waste this time out of nothing then in future there will be no other
option than regretting and blaming others.
At last let's sum up the whole video.
The best 5 ways to generate passive income in student life are 1.
Youtube 2.
Affiliate marketing 3.
Freelancing 4.
Photography 5.
Blog/website Why passive income is so important is clearly
made understood by this quote, quoted by T. Harv Eker who is the author of the best selling
book "secrets of the millionaire mind", he said -"you become financially free only when
your passive income exceeds your expenses".
At last a little request to you.
If you find this article useful, then please share it with your friends.
Because by sharing you can also help to change someone's life.
Next video is on the next Sunday.
Thanks for watching.